La Petronilla
An open-air sports centre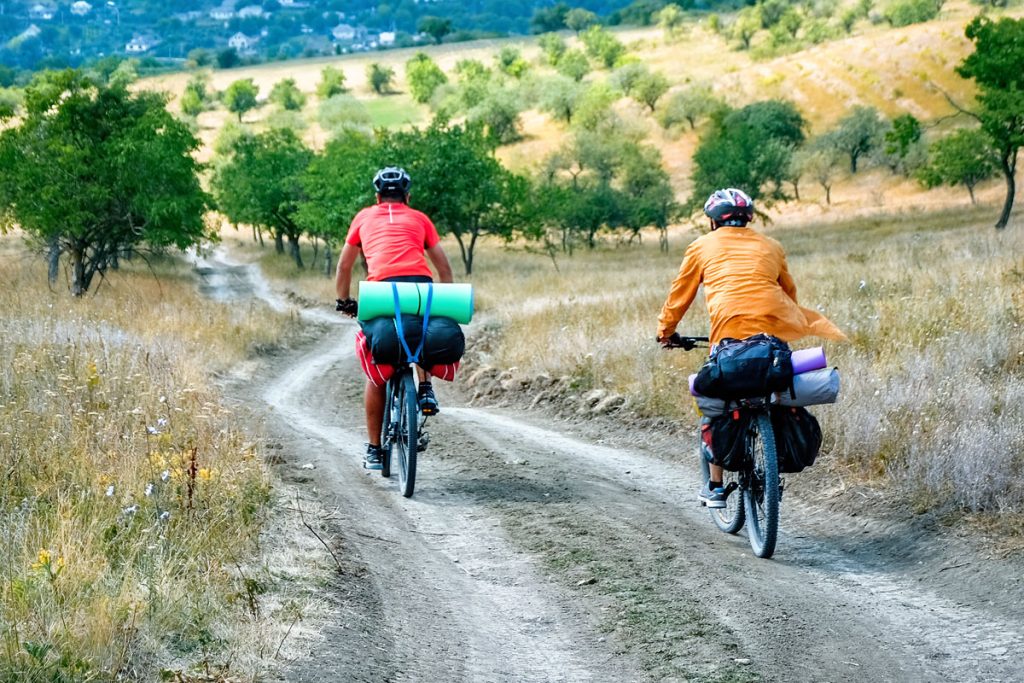 Umbria: an open-air sports centre
An open-air gym – this is what Umbria proudly but simply offers anyone who wants to give it a try. Its wealth of natural resources and environments full of surprises offer many varied and intense experiences. In Umbria you'll be so spoilt for choice you'll realise that one holiday here is just not enough to discover everything. www.alberghi.regioneumbria.eu
Cycling
Ciclying in UmbriaRolling hills, plains and mountain routes. In Umbria there is something for all tastes. All you need is a bike and the desire to be surprised. With its variety of landscapes, Umbria in all its forms offers endless possibilities for cycling enthusiasts, from beginners to experts, or even for those who simply want to take a Sunday ride. Routes for mountain bikes and road bike path sare very popular and offer direct contact with nature and Umbria's scenic treasures. Itineraries around Lake Trasimeno, Lake Piediluco, on the Assisi plain, along the old Spoleto –Norcia railway path and those in the Valnerinaare some of the most spectacular routes. From this year, La Petronilla is associated with the cycling circuit Umbria Bike Hotel,'No food' section, one of the best facilities from which to set out in search of the most interesting routes (http://www.bikeinumbria.it/). From the site you can also download many routes of varying difficulty in the most up-to-date GPS format. To organise your tour by bike or electric bike you can contact our trusted partners Ecobike Touring. (https://it-it.facebook.com/EcobikeTouring). If you want to rent a bike you can contact Testi Cicli, through the website dedicated to the rental service. (http://www.testicicli.it/page.html?Id=8)
Horseriding
A sport in tune with nature in the most complete sense, shared in the company of a noble animal. Equestrian tourism in Umbria offers dozens and dozens of opportunities, relying on awide spread number of stables and equestrian centres, which provide horses and instructors so that you can experience nature in the most direct way possible. In first place are our partners Il Poggiolo, whose manager Martina Roscini is available to guide you at a walk or trot along many paths to wonderful locations in the vicinity of Lake Trasimeno..
Sailing and water sports
Umbria offers many destinations for water sports. The most versatile is Lake Trasimeno, only a few minutes from La Petronilla, where two sailing clubs (Passignano and Castiglione del Lago) provide trained personnel and top quality facilities. You can also practice water skiing and kite surfing. (http://www.scuolakitesurf.it/)
Rafting
An unforgettable experience on the rivers discovering otherwise inaccessible places is especially true of rafting, which in Umbria offers plenty of opportunities for authentic adventure. The Corno e Nera Rivers, the National Park of the Sibillini Mountains, and a length of river a few kilometres from the Cascata delle Marmore (waterfall) are the most popular places, not only for regular enthusiasts, but for anyone who wants to experience the pleasure of pure adrenalin. (http://www.raftingumbria.it/)
Golf
Golf in UmbriaGolf is a sport experiencing rapid growth. It offers contact with nature and the pleasure of sharing a passion with many other enthusiasts. Umbria offers excellent facilities for every level of player. Close to La Petronilla, in the vicinity of Santa Sabina, is the Golf Club Perugia (http://www.golfclubperugia.it/) where you can play a round or practise on the putting green.
Mountaineering and climbing
Discover what Umbria offers for climbers by accepting the great challenge the mountains offer at various levels of difficulty for those with adequate experience. The best locations to circle in red are the walls of Ferentillo for free climbing, plus another 25 routes for experiencing the spirit of Umbria, such as Mount Tezio near Perugia, Pale near Foligno, Monte Vettore, various equipped climbing walls in the Valnerina, and the area of Arrone and Montefranco.
Skiing
There are four great places to ski on the Apennines. For cross-country skiing and snowshoeing there is Pian delle Macinare in the municipality of Costacciaro, the 25 km of tracks in the foothills of the Sibillini Mountains in Norcia, and the unspoiled areas of Valsorda in Gualdo Tadino. For alpine skiing enthusiasts, the main destination is Forca Canapine, a few kilometres from Norcia. (http://www.provincia.perugia.it/sciareinumbria/forcacanapine)
Free flight
The favourable terrain and weather conditions of the massive Monte Cucco, plus the lack of serious obstacles to the Atlantic and Balkan air currents, make the Park an excellent area for free flight, particularly hang-gliding, since conditions for take-off and landing are easier here.
Potholing
The district of Monte Cucco is the best spot for caving. Here, there is a centuries-long history of descending into the great cave, a true paradise that will satisfy enthusiasts of geology, karst topography, hydrology, mineralogy and paleontology.
Motoring
For lovers of two and four wheels, and for those who just can't resist the thrill of the road, we recommend a visit to the nearby autodrome at Magione, a 'must' for Umbrian motorsport. (http://www.autodromomagione.com)